Funny Cheeky Hamste Toy
Sale price USD $21.99 Regular price USD $39.98
Order summary
Funny Cheeky Hamste Toy
Brown
21.99
Shipping calculated at checkout.
OR
Buy With
BUY 2+ HAMSTERS = FREE SHIPPING!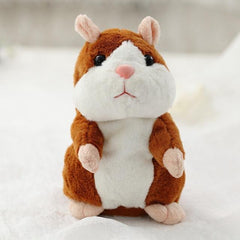 Description:
It'll repeat any noise, voice, or song it hears!
It automatically shakes his head and grooves when talking!
Just Switch it on and talk to it, and off he goes! (Put in OFF position when not being used)
Powered by 3x AAA battery (NOT included).
Great Gift for Kids and Adults! Also as a Christmas gift, birthday gift, cheeky funny gift.
Feature:
A LITTLE CHEEKY FUN, A LOT OF ENDLESS LAUGHS
The toy that has brought thousands endless joy! It is a must-have for any fun-loving home, great fuel for pranksters, parties, classic dad jokes and more! for adults and kids!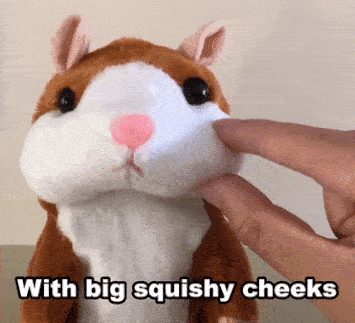 Our awesome Cheeky Hamster™ will repeat anything it hears, and we mean absolutely anything! In any language, even if it's one you've just made up.  Anything you say, it fires back with its cheeky high pitched voice that is guaranteed to get laughs wherever you go!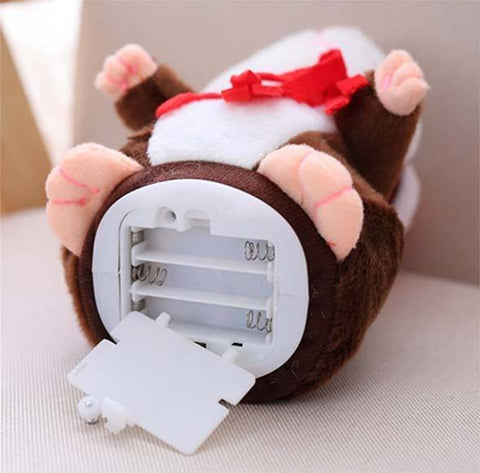 The hilarious gift that keeps on giving!

Three color options available, 100% cotton exterior... super soft and cuddly!


Life shouldn't all be doom and gloom, all work and no play.
Grab your Cheeky Hamster today and have a ball!


Newtay GUARANTEE
At newtay we do our absolute best to make sure that you as a customer are happy with your purchase.

If for some reason you are not 100% satisfied with your purchase, please let the newtay team know and we will move heaven and earth to help you out.

24 Hour Email Support: Click on the contact tab to contact our friendly support staff who will be glad to help.

NOTE: Due to OVERWHELMING DEMAND, please allow at least 3-4 weeks for delivery.